Call of Duty: Black Ops Cold War – What events might happen?
Custom has been for the yearly Call of Duty updates, this year's title, Call of Duty: Black Ops Cold War, has reportedly been leaked ahead of the formal launch. Though Activision has already announced that a new Call of Duty is coming this year. Though it has not revealed any information whatsoever.
Nonetheless, according to a tweet that has now been verified by Eurogamer, this year's title will be named Call of Duty: Black Ops Cold War – both a revival to the famous sub-series and a change of the naming convention.
Call of Duty: Black Ops was set up in the 1960s and starred operations during the Vietnam War. It was a milestone release for Treyarch, with Call of Duty: Black Ops analysis rated 9/10. Critic Chris Watters did write, "Call of Duty: Black Ops is living up to top-notch stature which the lineup has received. Giving users an impressive new shooting game to enjoy just for holidays."
What events Might Happen?
Last year, Call of Duty: Modern Warfare served as a sequel to the 2007 Call of Duty 4: Modern Warfare. Utilizing returning protagonists and recontextualizing them in a plot that serves as a prequel of the occurrences of the original. If this is going to be the Treyarch strategy, however, is yet to be seen.
The Black Ops is probably heading to when it all began. Treyarch's series started in the 1960s with the Vietnam War, before the continuation of the future. This may be a redesign of some kind, much like Call of Duty: Modern Warfare.
Along with the Vietnam Conflict, the Soviet-Afghan War was one of the most significant Cold War developments that the Black Ops show had rarely focused on in earlier series.
Also Read: Updates of Fallout 76: Wastelanders and Gameplay
The Black Ops series began starting up in the 1960s before heading into the future in later games. The Cold War title indicates that the game is heading back to its origins and may act as a soft reboot for the series.
It will be Treyarch 's fifth Black Ops title, the last being two years earlier. This would fit with the other leaks for Call of Duty: Warzone, where sealed bunkers have already been unlocked.
It doesn't sound like Activision is about to formally release Call of Duty: Black Ops Cold War quite yet. Although one has to presume that this is going to be a cross-gen title.
Necromunda Underhive Wars: Gameplay and Other Details
Necromunda Underhive Wars is a upcoming video game. The game is a tactical role playing game or a RPG. You can play solo or join four way online gang fights. Player can engage in immersive and persistent game modes. The game will be available for PC, Xbox One and Playstation 4. The developer of the game is Rogue Factor and Focus Home interactive is the publisher of the game. The game is an action game and its a spinoff of Warhammer 40000. To know more about Warhammer 40000 you can refer to the following link-
Gameplay
The game is set in the polluted hive cities of Necromunda. Deep below the nightmarish in the dark tunnels of the Underhive. Rival gangs fight to bitter end personal power, wealth, survival and honour of houses. Only the strongest gang can survive the game. You will have to choose between three different gangs. Escher, Goliath and Orlock are the three gangs. You can lead, customize and grow your gang. The player can specialize each member and send them to battle. The environment of the game is hazardous due to pollution. The terrain is exploited in tactical gunfights. To take advantage, set traps and ambush foes to force them. Lead and evolve your gangs in this compelling tactical RPG.
Necromunda is a planet with poisonous ash wastes, compelling its population to live in Hive cities. These are massive man made structure built over thousands of years only to serve one purpose.
Release Date and Price
The developer and the publisher of the game are yet to confirm the release date of the game. But we can expect the game to come out by summer 2020. The game is not yet available. As of now you can easily pre order the game. If you order now the game on steam you can avail a 20% off. The price of the game is Rs 1599. Post discount you will have to pay Rs 1279 for the game on steam.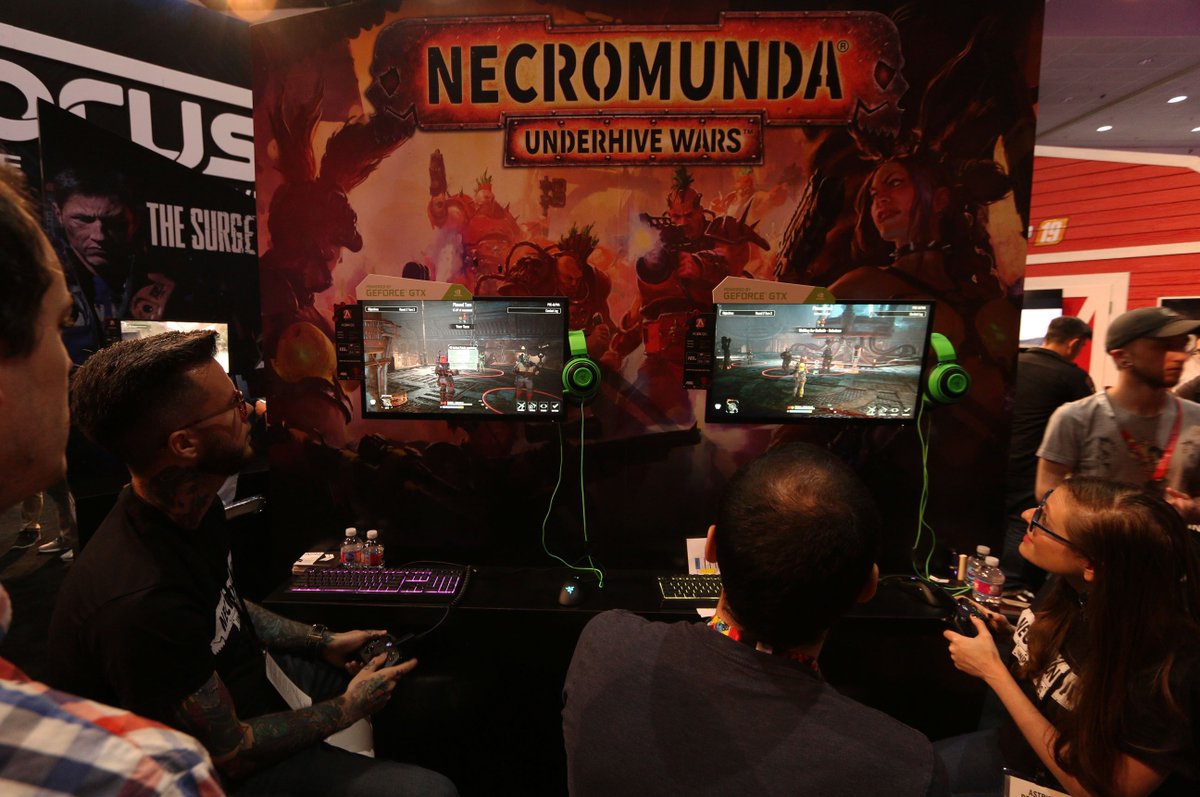 More details
The game will release with three playable factions, multiplayer modes and a fifteen mission campaign. It features a hybrid of real time and turn base action. The focus is now strictly on turn based mechanics. The game's single player campaign will ask players to take on the roel. The different factions include all female House Escher, the brutes of the House Goliath and miners of Orlock. We can expect more factions in post release updates. Players will also have the opportunity to create their own gang. After creating the gang you can embark missions against the AI. Multiplayer will allow for massive four player battles and also include co-op mode.
Players will have the option to change appearance of their fighters. There will also be an elaborate gear system. The game will also include different set of weapons equipment and three different types of armour. The game will launch with 26 maps each of them hand made by the design team.Much like how Mordheim: City of the Damned is based on Games Workshop's classic tabletop games. As such, the game is being created partnership with Games Workshop.
Battlefield V: Whats the New Summer Update?
Electronic Arts is the publisher of the first person shooter game Battlefield V. EA Dice is the developer of the game. The game is the sixteenth installment in the battlefield series. The game is available for Microsoft Windows, Play station 4 and Xbox One. It is available since worldwide release on November 20,2018. Up to 64 players clash on both vast and close quarter maps in World War 2. The game is a blend of strategic squad and massive destruction.
Gameplay
The game includes respectable single player content called War Stories. Battlefield V focuses on the events and environment of World War II. If any newcomer wants to be a part of the game series they can. Most of the game have self contained narratives. The game is visually impressive. The game has a consistent performance. Capture, defend and upgrade radio towers to call in enough recruits to win the day. Squad up with friends in a co-op mode. While playing the game you can experience, fighting enemy AI in four different mission types.
You can even participate in a squad contest. Its a 8 vs 8 take on conquest on Rotterdam, Arras and Hamada maps. You can capture and hold flags to deplete enemy respawn tickets.Along with the multiplayer mode the War stories mode is quite promising. The structure of the game is similar to that of Battlefield 1. Action spread across separate adventures. Different protagonist are available not just one.
Summer Update
The update is out now. It brings two fresh battlefields along with several new weapons, gadgets and vehicles. This update will intensify the World War II battles. The first of the new battlefields is Al Marj Encampment. This is an infantary only map, where both close encounter and ranged combat can occur as well. Fighting takes place across key areas such as canyon, the spice market and encampment. The map is set in Libya in North Africa. The previous map of Provence has a major re design. The play area in now more to enable land vehicles. Make sure to adapt your load out as you advance in the battle.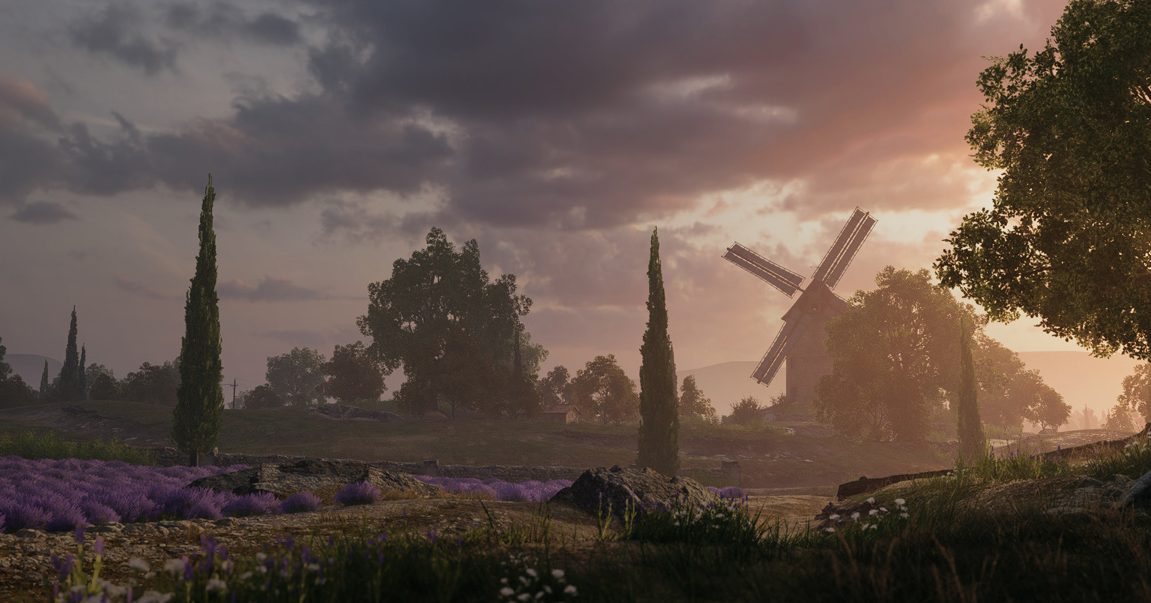 Doppel schuss flare gun, new weapons like M3 Infrared and many more iconic gear are now available. A new flamethrower will grant the assault class. Support players will be able to counter enemy vehicles. Three new grenades are also now available along with the update. New vehicles out which four are US aircraft and armored vehicle are also in the update.
Release Date and Price of Update
The summer update is the seventh update of Battlefield V. The update went live on June 4 so you can download the update right now. The update will be absolutely free for all players. So you can just download the update direct without spending any additional penny. But you should have bought the game earlier in order to get access to the update.
Cost of the game
The game is available for Rs 4699 for playstation and Xbox One. You will be paying Rs 3499 or $ 60 if you want to play the game on PC. The game is not available on steam. The game can be bought on origin.
Rockstar Games goes Offline to honour George Floyd?
As riots against social inequality and police violence erupted throughout the United States since George Floyd died. Several game developers and publishers have made public announcements of solidarity.
GTA Online and Red Dead online both are an adventure multiplayer game created by Rockstar North and published by Rockstar Games.
GTA Online was made public on 1 October 2013 for PS3 and Xbox 360 and was introduced on 18 November 2014 for PS4 and Xbox One, with the launch of Windows on 14 April 2015. This game is an online element of GTA V.
After few months in testing, Red Dead Online was launched on PS4 and Xbox One in May 2019, while on Windows and Stadia in November 2019. Users control a protagonist who is released from prison and charged with revenge in return for their innocence.
Rockstar Games goes offline
Rockstar Games posted that GTA Online and Red Dead Online are going down for 2 hours. In addition to the Rockstar, additional games from 2K Gaming and Social Point will also go off from 2-4 p.m. EDT Thursday. This is done to honor George Floyd. The break corresponds with the Floyd memorial service that will take place in Minneapolis. Floyd's death sparked national rallies on May 25.
Rockstar accompanied its original message by asking users to support victims of racial inequality by continuing to support a list of civil rights-based charities.
Also Read: Call of Duty: Modern Warfare and Warzone Upcoming Seasons are delayed?
Since Epic Games provided GTA V free for a week, numerous gamers have now started to play the game. Despite only playing offline, players normally prefer playing online mode with their mates.
Rockstar Games is offering $1,000,000 to Amazing Game players when they complete 10 daily goals in online mode.
Keeping games offline for a few hours on a Thursday noon is a gesture, and in terms of material support, 2K Games said that it is raising funds for its 2K Foundations initiative by an additional $1 million and "broadening its mission to help counter racial inequality and disparities in black communities around the world."