Carnival Row Season 2: Release Date, Plot, Cast and more!
Fans of the American neo-noir genre have surely loved the first season of Carnival Row and now the fans have been waiting for the second season. The first season received decent feedback from audience but the reaction of the critics was mixed or average. The first season of Carnival Row was released on 30th August 2019 on Amazon Prime Video. The popular neo-noir fantasy web television series has been created by Rene Echevarria and Travis Beacham. The series was also nominated for the Best Genre Series at the Satellite Awards of 2020.
Shortly after the release of the first season, the series was renewed for a second season in July 2019. The first season consisted of eight episodes and the show has an IMDb rating of 7.9/10.
Release Date of Carnival Row Season 2
After the popularity of Season 1, fans have been eagerly waiting for the second season. But because of the Covid-19 pandemic, the makers were not able to shoot for the next season and shooting was stopped in March 2020. Shooting of the second season resumed in August 2020 and this made a delay in the production. Amazon Prime Video has not confirmed an official release date of Carnival Row Season 2 but it should release sometime in 2021.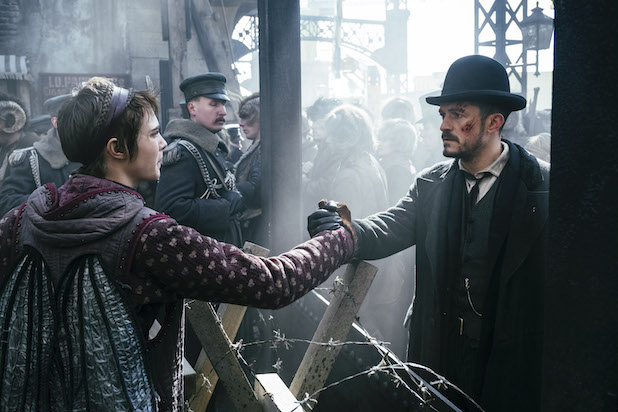 Cast of Carnival Row Season 2
There has been no official update on the cast of the second season but the main cast members might reprise their roles in the second season. The cast includes Orlando Bloom, Cara Delavigne, Simon McBurney, Tamzin Merchant, David Gyasi, Andrew Gower, Karla Crome, Arty Froushan, Indira Varma, and Jared Harris. New characters might be introduced in Carnival Row Season 2.
Plot of Carnival Row Season 2
The series is about the story of mythical creatures that have escaped from their homeland to live with humans when their freedom is disturbed because of tensions between citizens and the increasing population. In Season 1, we saw Philo investigating the murders and searching for connections to those who were a part of those murders. He later came to know about his ancestry. In Season 2, we might get to know more about Philo and Vignetter and their collaboration with Fae fights about their liberation. This can prove to be more thrilling and have a combination of romance along drama.