Close Enough Season 2: Upcoming Season and Updates!
J.G. Quintel, the creator of Close Enough, has confirmed the renewal for season 2 of this warm and funny adult animation through his twitter handle and fans are rejoicing. This adult animated series is produced by Cartoon Network Studios and is networked by HBO Max. Just four months after the conclusion of  Regular Show, an animated series, Quintel announced the coming of another adult animation Close Enough. Season 1 of the show premiered on July 9th, 2020. The first season received great reviews from viewers for the plot, voice acting and humour style.
This show is just the right pick for you if you loved watching 'Rick and Morty' and 'South Park'.
Close Enough has been picked up for Season 2!

— JG Quintel (@JGQuintel) August 6, 2020
Release Date and trailer of Close Enough Season 2:
The show was officially renewed for a 2nd season by HBO on August 6th 2020. Initially, season 1 of the show was all set to premiere on TBS. But it was finally decided upon that home of the show will be HBO Max. Season 1 comprised of 8 episodes with a runtime of 22-24 mins for each episode.
As of now, the creators have not revealed the release date of the show. However, we might get to see the amazing season 2 of the show somewhere around mid-2021.
The official trailer is not yet out. Take a look at the twitter account of the show to get the latest updates.
Were you too busy binging Season 1 again that you didn't hear the news? Close Enough will be returning for a Season 2! *chest bump* #CloseEnoughMAX pic.twitter.com/H7M7KO9Hmu

— Close Enough on HBO Max (@CloseEnoughMax) August 6, 2020
What is it about?
The American sitcom revolves around a millennial couple, Josh and Emily, in their early 30's trying to manage their parenthood and various other complications that human beings face when they enter adulthood. Set in modern-day Los Angeles, they feel like they are no longer cool enough. They live with their five-year-old daughter Candice and their divorced friends in the same duplex. Well, a cartoon for adults dealing with real-life problems in a hilarious manner is all one could ask for from an adult animated show.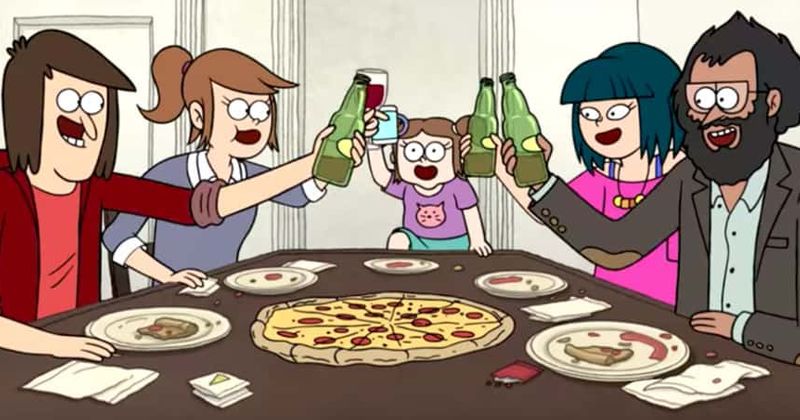 Who is in it?
The main cast members of the show are J.G. Quintel as Josh, Gabrielle Walsh as Emily, James Adomian as Randy, Kimiko Glenn as Bridgette, Jessica DiCicco as Candice, Jason Mantzoukas as Alex and Danielle Brooks as Pearle.