Dickinson Season 2: Release Date, Cast and more!
American comedy television series Dickinson is about Emily Dickinson. The show has been created by Alena Smith and has been made for Apple TV+. Hailee Steinfield plays the main role of Dickinson and the first season premiered on 1st November 2019 when Apple TV+ made its debut. The series was renewed for a second season in October 2019 and a third season was also announced in October 2020 before the release of Season 2. The series has received positive reviews from critics and has been a recipient of Peabody Award in Entertainment Category and this makes Dickinson the first show of Apple TV+ to win this prestigious honor.
The series takes place during the era of Emily Dickinson with modern sensibility and tone. The show has been distributed by Apple Inc. Every season has 10 episodes each and their running time is between 26 to 34 minutes. Other members of the vast includes Toby Huss, Adrian Blake Enscoe, Anna Baryshnikov, Ella Hunt and Jane Krakowski.
Release Date of Dickinson Season 2
The good news for the fans of Dickinson is that the second season has already made its premiere on Apple TV+ on 8th January 2021. Just like the first season, the second season also has 10 episodes. Apple TV+ has also released a first look for third season where Emily is pulled out of her private literary life and thrust into the public eye and also her struggle with the sense that the pursuit of fame can be a dangerous game for her to play.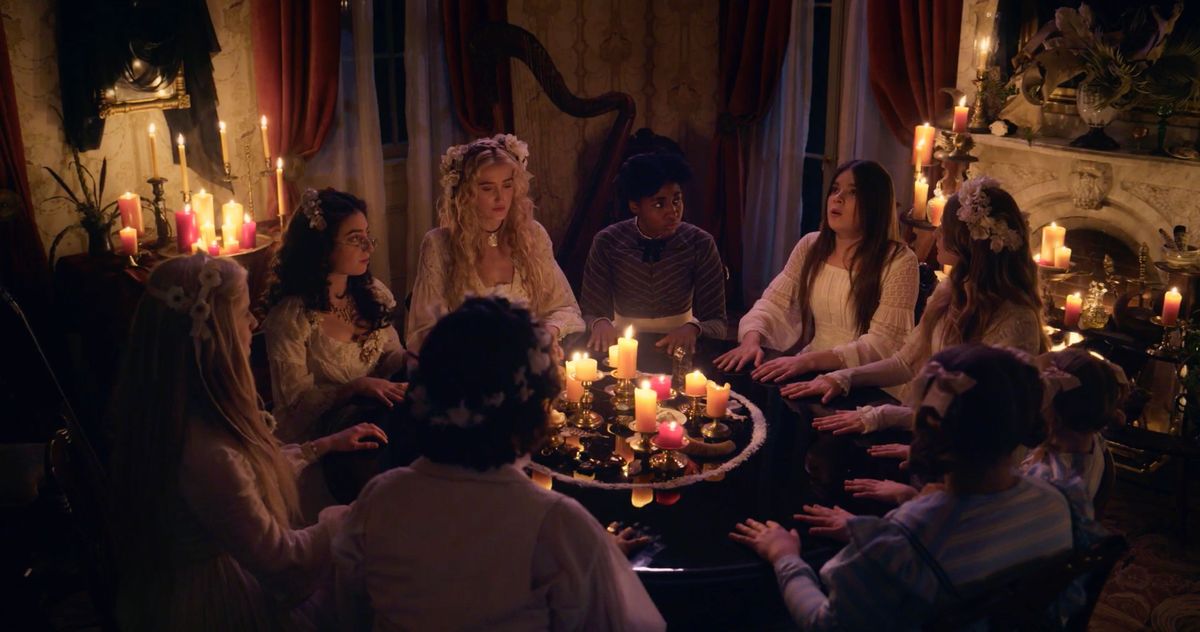 Cast of Dickinson Season 2
Hailee Steinfield has returned in the second season in the lead role as Emily Dickinson. The returning cast members include Jane Krakowski, Anna Baryshnikov, Ella Hunt, Toby Huss and Adrian Blake Enscoe. Popular rapper and songwriter Wiz Khalifa has also returned to portray the role of Death. New characters that have been introduced include Nick Kroll, "Veep" alum Timothy Simons, new "Big Mouth" voice actor Ayo Edebiri. Recurring guest stars includes Finn Jones and Pico Alexander.
Plot of Dickinson Season 2
In the second season of Dickinson, the series will audaciously explore the constraints of society, gender and family from the perspective of rebellious young poet Emily Dickinson.