Julie and the Phantoms Season 1: Release Date, Plot, and Updates!
Netflix is about to drop a new musical series in September 2020 and viewers are thrilled. Julie and the Phantoms, the new Netflix show is based on Julie e os Fantasmas, a 2011 Brazillian series. The series is directed by Kenny Ortega, who earlier created masterpieces like High School Musical and Descendants. The showrunners and producers of the show are Dan Cross and David Hoge. We do have high hopes from the series as it is coming from the king of musicals, Kenny.
Release Date and trailer of Julie and the Phantoms:
Netflix released the official trailer of the upcoming show, Julie and the Phantoms on the 26th of August 2020 and it looks spectacular. The show is all set to be aired on the 10th of September 2020 on Netflix. Though the show is based on the 2011 Brazillian series, the directors have given it their own touch and it is going to be different in its own way. IMDb list shows that the show will comprise of 9 episodes in season 1.
Here is the official trailer:
The Plot of the show:
The show chronicles the story of a fifteen-year-old teenage girl who is enthusiastic about music and is a God-gifted singer. However, after the sudden demise of her mother, she is no more passionate about singing or music. A group of three boys from a boy band who have been dead for 25 years(The Phantoms) suddenly arrive in her life and Julie falls in love with music once again. The story has the element of romance as well. Julie falls in love with one of the boys(Luke). We will also get to see the individual stories of the three ghostly boys.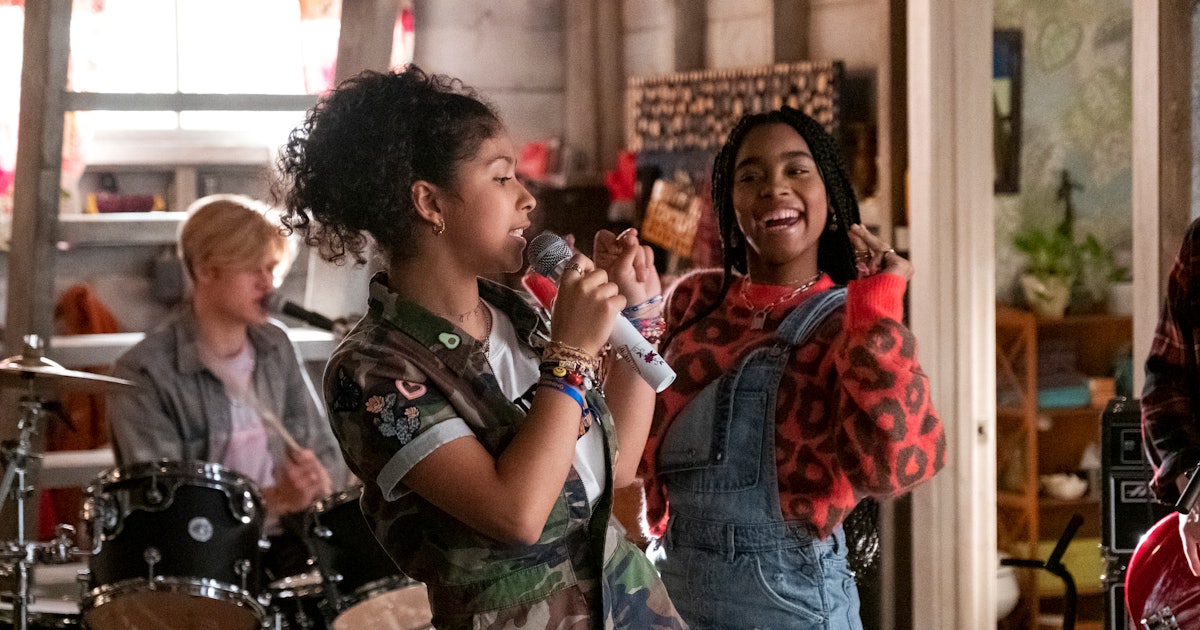 The Cast of Julie and the Phantoms:
The cast of the show is marvelous. Starring Julie as Madison Reyes, the phantom boys Luke, Reggie, and Alex are played by Charlie Gillespie, Jeremy Shada, and Owen Patrick Joyner respectively.
The other cast members are Booboo Stewart as Willie, Cheyenne Jackson as Caleb and Carlos Ponce as Ray, Sonny Bustamante will as Carlos, Jadah Marie as Flynn, Sacha Carlson as Nick, and Savannah Lee May as Carrie.
Madison Reyes posted a picture on her Instagram recently where she seems all excited to see the poster of the show on the billboard: