On My Block Season 4: All You Need To Know
'On My Block' is a web series about four friends, Monse, Ruby, Cesar, and Jamal. They tackle the obstacles that come in their way and try to survive high school. Set in a Hispanic and black neighborhood in Los Angeles, these friends do not have it easy. They face challenges concerning both adolescence and socioeconomic status. The characters never fail to impress us with their charm and wit. Equipped with bright personalities and street-smarts, they managed to make their way into the hearts of the teenage fans of the show.
Season Four Plot
The third season ended on a very complicated note. With a two-year time jump, we found that the main characters had grown apart and were busy in their own lives. Monse was at boarding school, and Jamal was playing football again. Ruby and Jamal's relationship appeared to be strained. Cesar had gone back to the Santos gang and underwent a transformation for the worse. We can expect for season four to address these issues.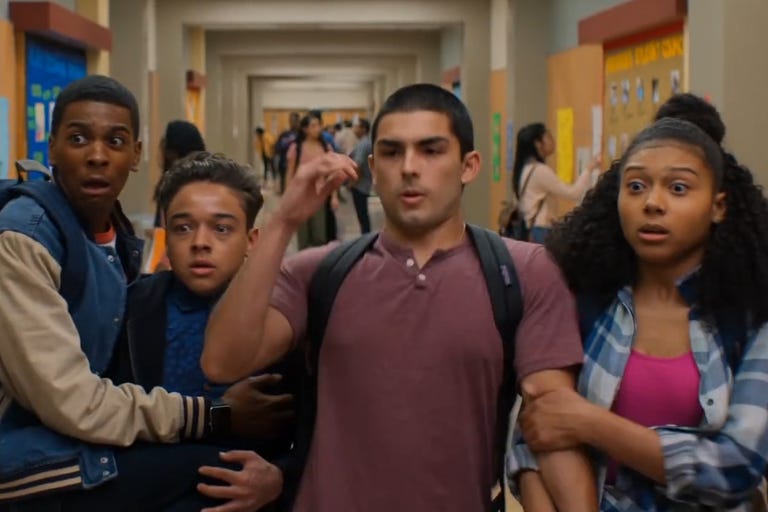 The Future of the Show
The show's creator Lauren Iungerich has signed a multi-year deal with Netflix. You don't have to worry about the future of the show. The trailer for season four might come around a month before the premiere. If our calculations are correct, we can expect to see it in Jan/Feb 2021.
The cast for the latest season hasn't been confirmed yet. However, it seems pretty likely that the following characters will return – Cesar (Diego Tinoco), Monse (Sierra Capri), Jamal (Brett Gray), Ruby (Jason Genao), Jasmine (Jessica Marie Garcia) and Spooky (Julio Macias).
While we wait for the next season, why don't you grab some popcorn and rewatch your favorite episodes?