Samsung Galaxy Note 10, Galaxy Note 10+ launched with 12GB RAM, improved S-Pen
Samsung unveiled the Galaxy Note 10 at the Galaxy Unpacked event in New York. The Korean manufacturer revealed not one but two Galaxy Note 10 devices. The 6.3 inch Samsung Galaxy Note 10 offers S-Pen experience in a relatively compact factor while the 6.8 inch Samsung Galaxy Note 10+ carries the largest display till date.
Samsung Galaxy Note 10/ Galaxy Note 10+ features
The Samsung Galaxy Note 10 and the Galaxy Note 10+ has similar specifications with difference in display size, battery, RAM and storage capacities. The Samsung Galaxy Note 10 features a 6.3 inch display with a resolution of 2280×1080 pixels and 401ppi brightness. The Galaxy Note 10+ on the other hand sports a 6.8 inch display with a resolution of 3040×1440 pixels and 498ppi brightness. Both the devices have Dynamic AMOLED panels with support for HDR10+,dynamic tone mapping and an ultrasonic in-display fingerprint scanner.
The Galaxy Note 10 houses a Samsung Exynos 9285 and paired with 8GB RAM and 256GB storage in international markets. Samsung's home market is getting a 5G variant with 12GB RAM. The device lacks a microSD card. The Samsung Galaxy Note 10+ is powered by the same Exynos 9285 with 12GB RAM and 256GB/512GB internal storage. It will also be getting a 5G variant in South Korea and has microSD card option. There is no headphone jack on the Galaxy Note 10 smartphones.
Camera
On the front, both the smartphone pack a 10MP f/2.2 camera with autofocus and an 80 degree field-of-view placed on a punch hole in the middle. The Galaxy Note 10 has a triple rear camera setup with a 12MP telephoto lens with OIS and 45-degree field-of-view. It is paired with a 12MP wide-angle lens with a variable aperture (f/1.4-f/2.4) and a 77-degree field-of-view with OIS and a 16MP ultra-wide lens with f/2.2 aperture and 123-degree field of view. The Galaxy Note 10+ packs an additional VGA sensor placed next to the flash which Samsung calls "DepthVision". It allows you to take 3D scans of objects.
The cameras have four live focus modes-Blur, Big Circle, Color Point and Glitch that let you apply effects to the background in your photos and videos. Like the name suggests you can see the effects live as you take picture or record video. There is one new camera-related feature called Zoom-in Mic that lets you tap any person in recording and have their sound enhanced in the recorded video. This will surely come handy while recording in concerts with lot of background noise. The Galaxy Note duo also ships with a brand new video editor app that lets you edit videos on-the-go. The app brings support for S-Pen and you can doodle text on videos and use the stylus to make certain operations intuitive and faster.
S-Pen
Coming to S-Pen, it has a new feature called Air Actions that take shortcuts introduced in the Galaxy Note 9. Now by pressing and holding the S-Pen and moving around the stylus you can trigger certain commands within apps. Samsung will open the SDK to third-party developers allowing them to integrate this feature into their own apps. The company said it made easier to select handwritten notes and convert them to text and export to other formats. The unibody S-Pen is claimed to have a stand-by time of 10 hours.
Other features include Samsung Dex, which offers big-screen experience with your phone. Now, you can connect your device to a Windows or Mac and use the phone apps alongside the computer's native apps. There is a new Quick Panel that allows to share messages, see notifications, make phone calls,view recent photos on computer and mirroring the phone's screen wirelessly. It also has a "AI-based Game Booster " feature to enhance performance in compatible games.
Battery
They run on Samsung's One UI on top of Android 9 Pie. The Galaxy Note 10 packs a 3,500 mAh battery while the Note 10+ gets a bigger 4,300 mAh battery. The Note 10+ comes with support for 45W fast charging though both models ship with a 25W charger in box. The handsets will be available in Aura Glow, Aura White, Aura Black color options with an additional Red and Pink for the Galaxy Note 10 and a Blue option for the Note 10+.
Price and Availability
The Galaxy Note 10 is priced at $949 (Rs 67,500 approx) while the Galaxy Note 10+ is priced at $1,099 (Rs 78,000 approx) and $1,199 (Rs 85,000 approx) for the 256GB and 512GB variants. They are available for pre-order in US from today and start shipping from August 23. Both the variants are expected to make it to the Indian market but no dates are announced. The Samsung Galaxy Note 10+ 5G model is priced at $1,299.99 (Rs 92,300 approx) for the 256GB variant and $1,399,99 (Rs 97,500 approx) for the 512GB variant. It will be available for pre-order exclusively via Verizon in the US from August 8 midnight and start shipping from August 23.
Perry Mason: Release Date, Cast, Trailer and More!
Co-produced by HBO and Robert Downey Jr., Perry Mason will be an 8-chapter limited series about how Los Angeles was its own phase of mysteries and crimes while the rest of the country was recovering from the Great Depression in 1931. Based on the short stories and novels by the American Lawyer Erle Stanley Gardner, Perry Mason is a defense attorney who also works as a private detective. In the HBO series, the case that lands in his hands are going to change his life forever.
Release Date
Filmed in the second half of last year, Perry Mason is set to premiere on HBO on June 21, Sunday. The show is a reboot of the 'Perry Mason' that runs from 1957 to 1966. The trailer was out yesterday and the teaser was released about a month ago.
Cast and Crew
The series cast is full of well-known and award-winning faces. The 'Americans' fame Mathew Rhys will take up the titular role of Perry Mason. We will also see Tatiana Maslany from 'Orphan Black' as Sister Alice, John Lithgow as Elias Birchard "E.B." Jonathan, Chris Chalk as Paul Drake, Shea Whigham as Pete Strickland, Juliet Rylance as Della, Street, Nate Corddry as Matthew Dodson, Veronica Falcon as Lupe, Jefferson Mays as Virgil and Gayle Rankin as Emily Dodsony.
Previously Robert Downey Jr was in talks to play the titular role when True Detective showrunner Nic Pizzolatto was assigned as in-charge of the series. But owing scheduling conflicts both of them turned down their roles. The show was then reassigned to Ron Fitzgerald and Rolin Jone as showrunners. Timothy Van Patten, known for the Game of Thrones pilot along with episodes of The Sopranos, Boardwalk Empire, Sex and the City, The Wire, The Pacific, Rome, and Deadwood, has directed the series.
Plot
Suffering from PTSD of World War 1 and a broken marriage, attorney-cum-detective Perry Mason is set on to investigate a kidnapping wrong and ends up uncovering the layers of façade of a crime whose roots belong to darkest corners of the city. Sister Alice, the head of a Christian church-community, pushes Mason to dig deeper to unveil the truth.
Trailer
The trailer looks better, bigger, darker, and more promising than the teaser. "I don't like it here. Everybody's up to something, hiding something. Everybody's got an angle and everybody is guilty."
Apple TV Announces Release Date for Jason Sudeikis's Sports Comedy "Ted Lasso"!
Apple tv is busying adding more and more content to its platform. Surviving in streaming service space is not an easy task. Apple tv's competitors like Netflix and Amazon are bombarding series and movies one after another. So it was fairly obvious that Apple Tv needed something to catch with its competitors. Apple tv brings a new sports comedy 'Ted Lasso' by Jason Sudeikis.
The series will be based on the life of Ted Lasso, a little known college football coach from Kansas. Ted's life takes a dramatic turn when he is hired as a coach for a professional soccer team in England despite having no experience coaching soccer. Jason Sudeikis in addition to playing the Ted Lasso also serves as executive producer. Bill Lawrence and Jeff Ingold are also on the board as executive producers. Liza Katzer is associated as a co-executive producer.
Read more about Supergirl season 5
The series is created by Bill Lawrence, Joe Kelly,  Brendan Hunt, and Jason Sudeikis and is a further development of Sudekis's character Ted from Saturday Night Live.' Ted Lasso' is produced by Warner Bros in association with Doozer Productions, and Universal Television.
Read more about Steve Carell's comedy-drama Space Force
The original Ted Lasso clip from 2013 can be viewed here.
What will be the Release Date for Ted Lasso?
The series will be released on 14 August 2020 by Apple TV+.
Subscription service Apple TV+ is available on the Apple TV app on iPhone, iPad, Apple TV, iPod touch, Mac, select Samsung and LG smart TVs, Amazon Fire TV, and Roku devices, as well as at tv.apple.com.
PS5: Sony to unveil the "Future of Gaming" this 4th of June? Know More!
Following quite a while of teasing and rumours, Sony has formally set the date to feature the PS5 games. The new-gen reassures accumulated a lot of promotion. However, the world pandemic close by for the most part shut down a great part of the fervour.
Sony declared it will hold its hotly anticipated PlayStation 5 uncovering occasion at 4 p.m. ET on June 4. The PlayStation 5 introduction will run for a little more than an hour. It will feature new PS5 games for the framework and the principal genuine ongoing interaction from Sony's next-gen consoles.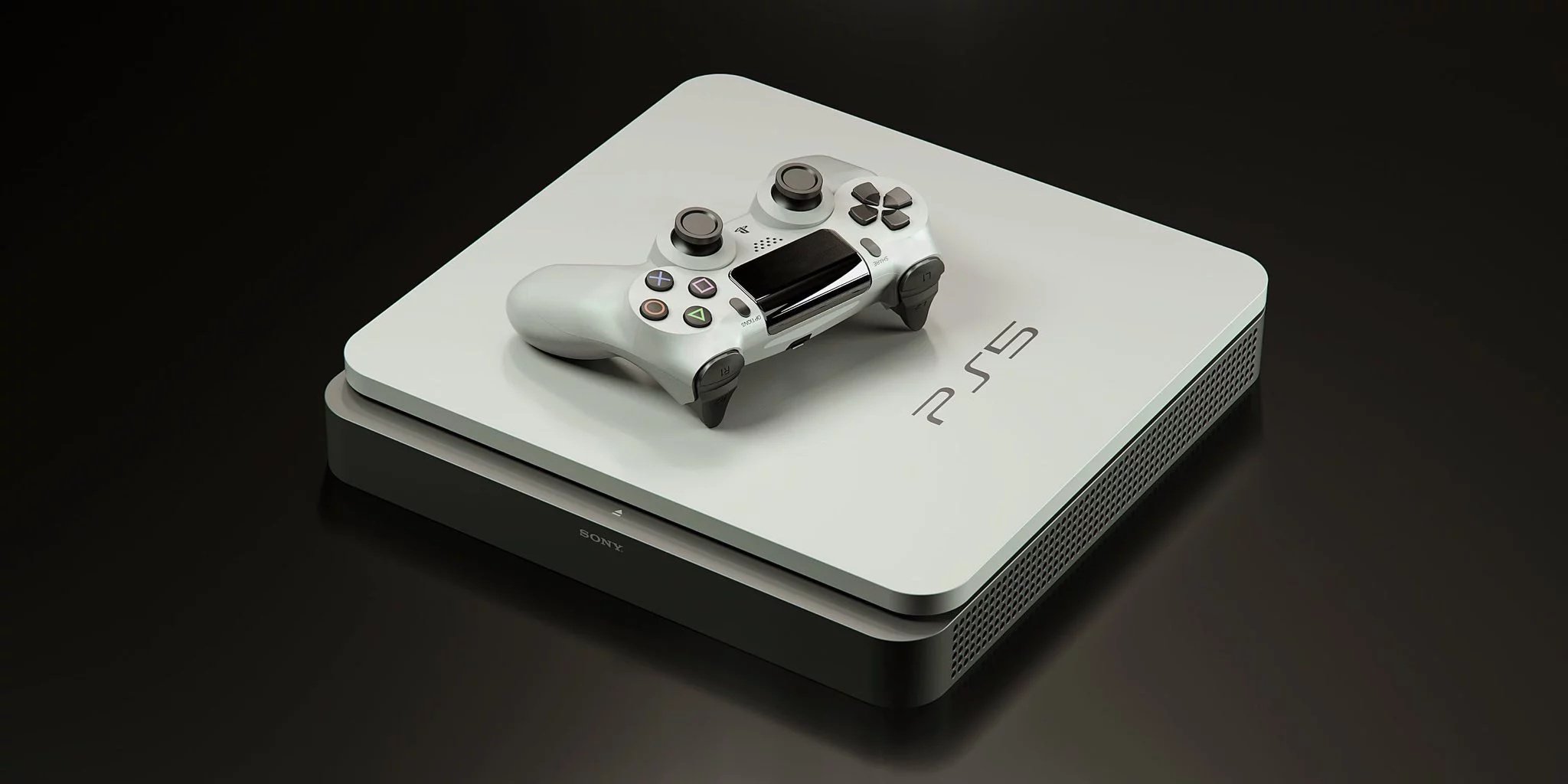 What to expect from the PS5 Session?
The event would see Sony giving us the primary glance at the games playable after PS5 dispatches this occasion. With Sony previously having affirmed hardly any games for the most current support, it's sheltered to accept that those very games could be seen during the occasion.
Information after that has not yet been shared. However, in talking with GameSpot sister site CNET, PlayStation supervisor Jim Ryan emphasized indeed that PS5 is as yet set for a discharge in 2020. Sony's invite says the organization will talk about "the future of gaming". It will concentrate on a portion of the games that will be discharged nearby the PlayStation 5 not long from now.
"The games coming to PS5 speak to the best in the business from imaginative studios that length the globe," Sony Intelligent Amusement boss Jim Ryan said in a blog entry going with the declaration. He included that the stream will be only the principal disclosing, and guaranteed more updates in the coming weeks.
Sony's occasion comes only weeks after Microsoft held its own virtual occasion. Its where it displayed a portion of the games going to the Xbox Series X this Christmas season. Sony has been slower than Microsoft to give reports on its next-gen consoles. Yet did feature a new DualSense controller configuration a month ago.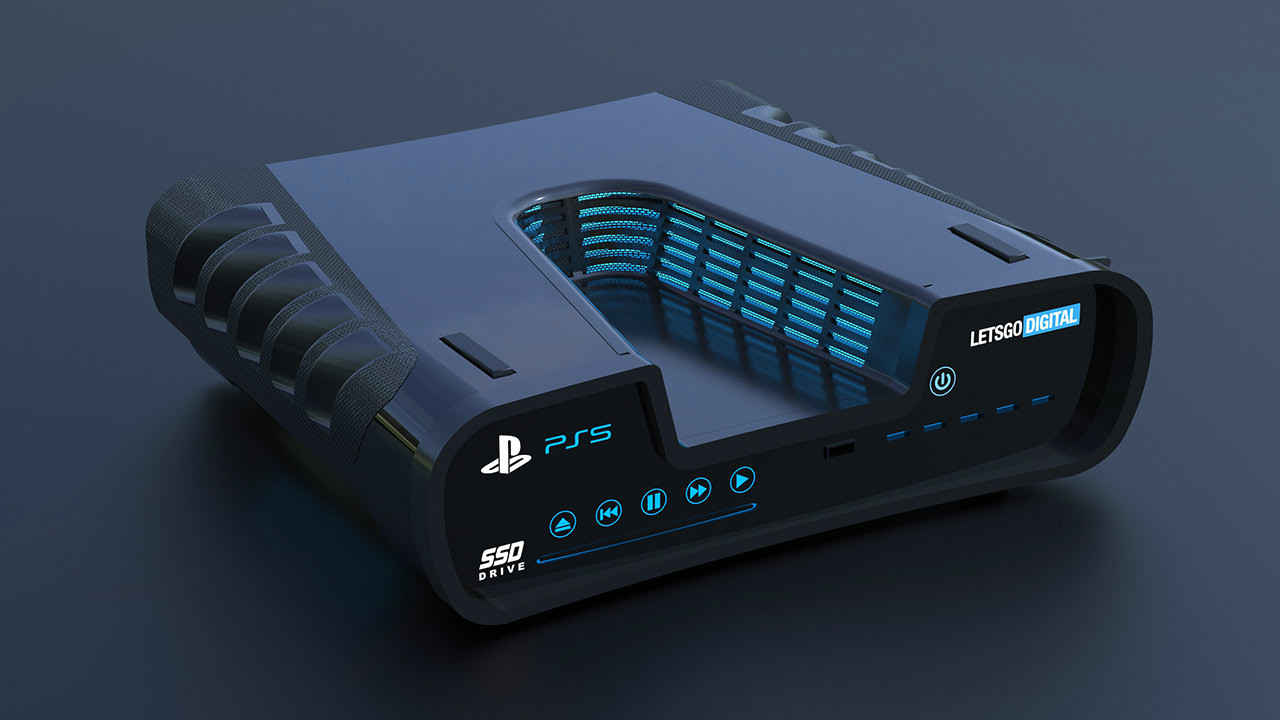 What Sony CEO has to say?
All things considered, Sony's moderate pace could propose a development to this key occasion. Wharfs Harding-Rolls, the games examine chief of Ampere Examination, recommends.
"I'm anticipating that this occasion should concentrate on regions where Sony is generally solid: games advancement skill. With what I expect will be the full uncover of the PS5, item plan," Harding-Rolls said in an announcement. "We're presently well into the stage where comfort early adopters hope to find out about the games that will be accessible at dispatch. So this occasion and Microsoft's up and coming streams are essential to assemble buyer expectation."
Be that as it may, he included that different details like the PS5's value point despite everything may need to pause. The COVID-19 emergency and the financial circumstance implies that picking when to affirm the valuing is all the more a test. In the present atmosphere, it most likely bodes well to stand by longer before they uncover as claimed by Harding-Rolls.
"The games coming to PS5 speak to the best in the business from inventive studios that length the globe. Studios, both bigger and littler. Those more current and those progressively settled, all have been working diligently creating games that will feature the capability of the equipment."
There are little possibilities that Sony would leave the line to give us the brief look at the PS5. Numerous renders have uncovered what the PS5 would resemble, yet the official discharge is something to anticipate.
With the present wellbeing emergency, a physical occasion was not feasible. Sony, just because, will be carefully exhibiting its occasion. It will be in the mood for a survey on Jerk and Youtube on June 4 at 1 pm PDT/9 pm BST/10 pm CEST.
Step by step instructions to watch The Future of Gaming
The Future of Gaming will begin at 1 p.m. PT on Thursday, June 4, and as indicated by Ryan, the show will last "for more than 60 minutes."
The computerized exhibit will be showcased on the official PlayStation channels on Twitch and YouTube.
PlayStation on Twitch: https://www.twitch.tv/playstation
PlayStation on YouTube: https://www.youtube.com/PlayStation

What's in store from PlayStation 5's June 4 occasion
Sony has purportedly told designers that PlayStation 4 games submitted for confirmation from July 13. Since ought to be perfect with the PlayStation 5. Eurogamer detailed, referring to engineer documentation discharged on the PlayStation's inside accomplice site.
In the interim, in a meeting with GamesIndustry.biz, Ryan proposed that PlayStation 5 games won't be playable on the PlayStation 4.
"We have consistently said that we put stock in ages. We accept that when you go to all the difficulty of making a cutting edge reassure. That it ought to incorporate highlights and advantages that the past age does exclude. What's more, that, in our view, individuals should make games that can capitalize on those highlights."
This implies there might be some PlayStation 4 games that will make the bounce to the PlayStation 5. Yet gamers ought not to trust that the special features that will be highlighted in the June 4 occasion. For the cutting edge, comfort will likewise be made accessible for its ancestor. In an examination, the Xbox SeriesX vows to be "the best comfort ever," with a large number of games from every one of the three past Xbox ages accessible at dispatch.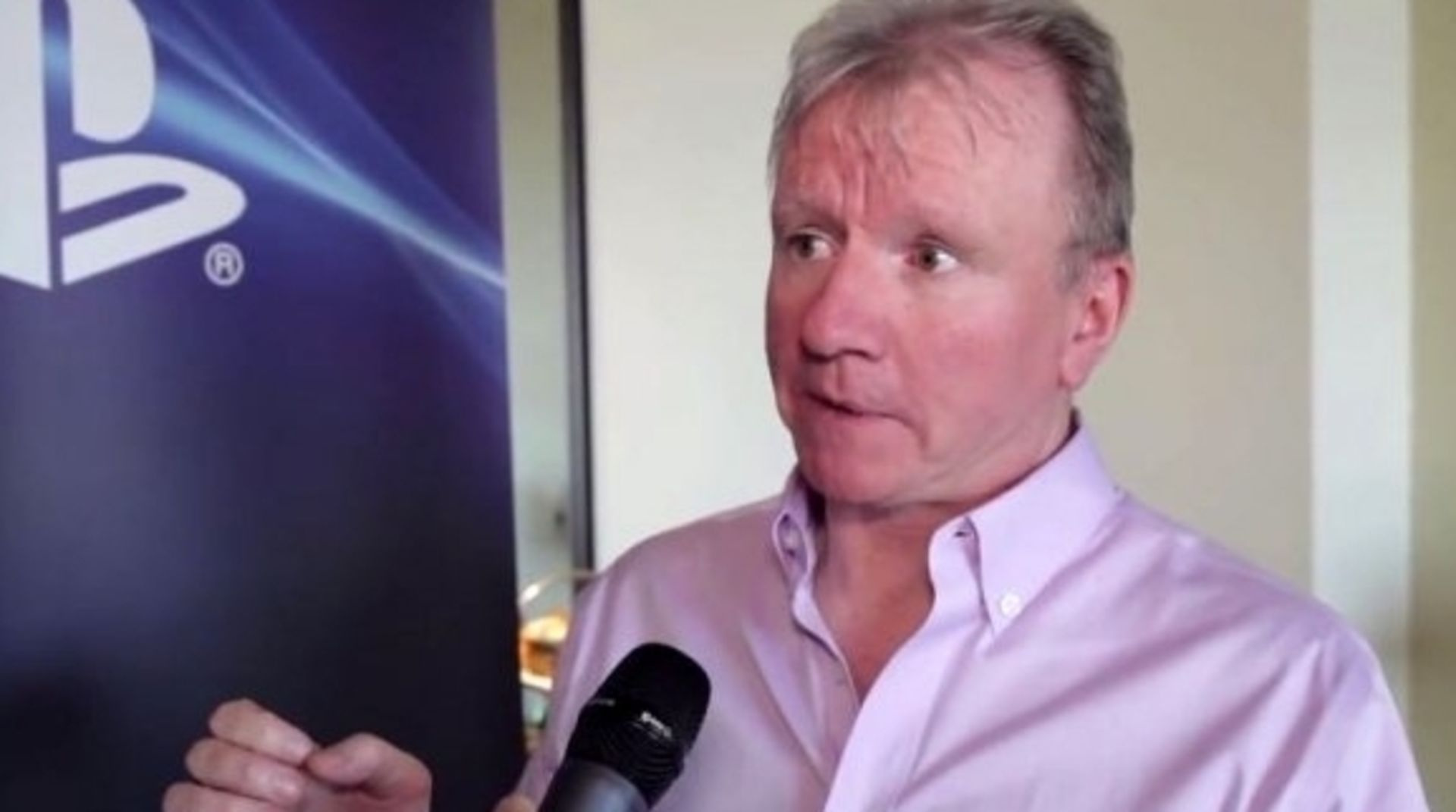 Unreal Engine 5 demo on PS5
Epic Games as of late uncovered Unreal Engine 5, displaying a tech demo that was played on a PS5. "It's a completely playable demo. We connected a recorder to the rear of a PlayStation 5 dev unit and recorded the sign that came out through HDMI," Epic Games boss innovation official Kim Libreri clarified. "So it was an absolutely live demo and it's replayable. It's somewhat extraordinary each time you play it."
Epic proceeded to include that the PS5's SSD design is as of now further developed. Rather than what's accessible on very good quality PCs. The comfort's information yield abilities will permit designers to render point by point illustrations comparable to film CGI when utilizing Stunning Motor 5.
It is not yet clear if Sony will at long last reveal the reassure's structure and sticker price. Gamers anticipating the PlayStation 5 ought to expect increasingly online uncovers over the coming many months paving the way to the comfort's discharge. "This is a piece of our arrangement of PS5 updates and, have confidence, after following week's exhibit, we will in any case have a lot to impart to you," composed Ryan in the blog entry.
Twitter Reacts
With Sony finally coming forth next week, fans are hyped more than ever. Take a look at some of the tweets by famous personalities.
Hype! 🙌🏻

— Ali-A (@OMGitsAliA) May 29, 2020
— Elgato Gaming (@elgatogaming) May 29, 2020
Omg yes plz

— DansGaming (@Dansgaming) May 29, 2020
We expect that you all must be eagerly anticipating this session on the 4th of June. The latest news on confirme4d specs confirmed games and all the necessary details will be updated on Droidjournal. Till then, stay tuned to Droidjournal.