Sweet Tooth Season 1: New Release, Details, Trailer, and More!
SWEET TOOTH
Based on the comic book of the same name by Jeff Lemire, and developed by Jim Mickle, "Sweet Tooth" is an American fantasy drama streaming television series that premiered on Friday, June 4, 2021, on Netflix.
Starring Nonso Anozie, Christian Convery, Adeel Akhtar, the series revolves around a perilous adventure across a post-apocalyptic world, a lovable boy who's half-human and half-deer searching for a new beginning with a gruff protector.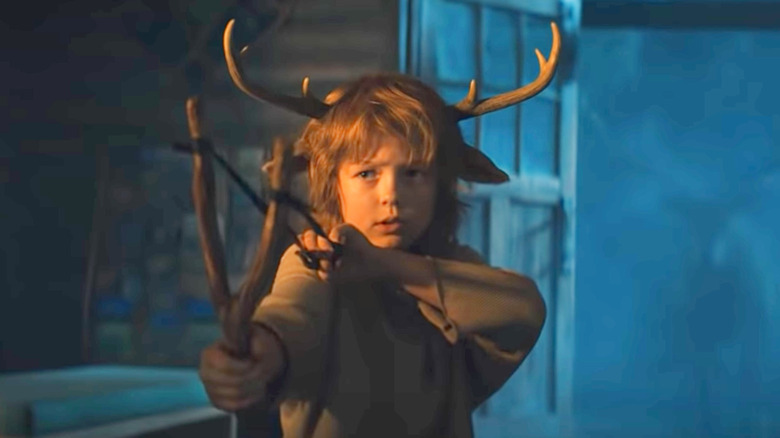 The story begins a decade before the show's present: a deadly virus brings about "The Great Crumble", as countries across the planet start to be wiped out. At around the same time, man-animal 'hybrid' babies begin to be born to women everywhere. Nobody knows whether these hybrids are the cause of the virus or merely another symptom — and so, hybrids are hunted relentlessly.
The protagonist is an unusually gentle young deer-boy called Gus (Christian Convery), who sets off on a road trip across the remnants of America, in search of his mother. His protector is a physically imposing loner called Jepperd (Nonso Anozie, who played villain Xharo Xhoan Daxos in the second season of Game of Thrones) who has some answers of his own to dig up. Along the way, they meet other hybrids as well as bloodthirsty hunters, eccentric scientists, and so on.
Where can I watch "Sweet Tooth"?
Exclusively available for streaming on Netflix.