The Simpsons Season 32: Release Date, Cast, Plot and more!
The Simpsons is an animated sitcom made by Matt Groening for Fox Broadcasting Company. The show initially made its debut on 17th December 1989. Till now, 701 episodes have been broadcast throughout 32 seasons of The Simpsons. The show was being distributed by 20th Television from 1989 to 2020 and now it is being distributed by Disney-ABC Domestic Television since 2020. A feature length film named "The Simpsons Movie" was also released on 27th July 2007. The film grossed around $527 million at the box office.
The Simpsons has received positive reviews from critics since the beginning. Later, the show was criticized for a perceived decline in quality. The Simpson family was awarded a star on the Hollywood Walk of Fame on 14th January 2000. Since its debut, The Simpsons has received numerous accolades. This includes 34 Primetime Emmy Awards, 34 Annie Awards and 2 Peabody Awards. The Simpsons was renewed for the 31st and 32nd season on 6th February 2019.
Release Date of The Simpsons Season 32
The Simpsons has received positive feedback from critics as well as audiences since its premiere on 1989. The show was renewed for a 31st and 32nd season on 2019. The fans of the show will be happy to know that the 32nd season has already premiered on 27th September 2020. Season 32 is scheduled to conclude on 23rd May 2021. The Simpsons Season 32 has 22 episodes. This season has also been well received by the audience. But it has received mixed reviews from critics. The Simpsons Season 32 has an approval rating of 56% on Rotten Tomatoes.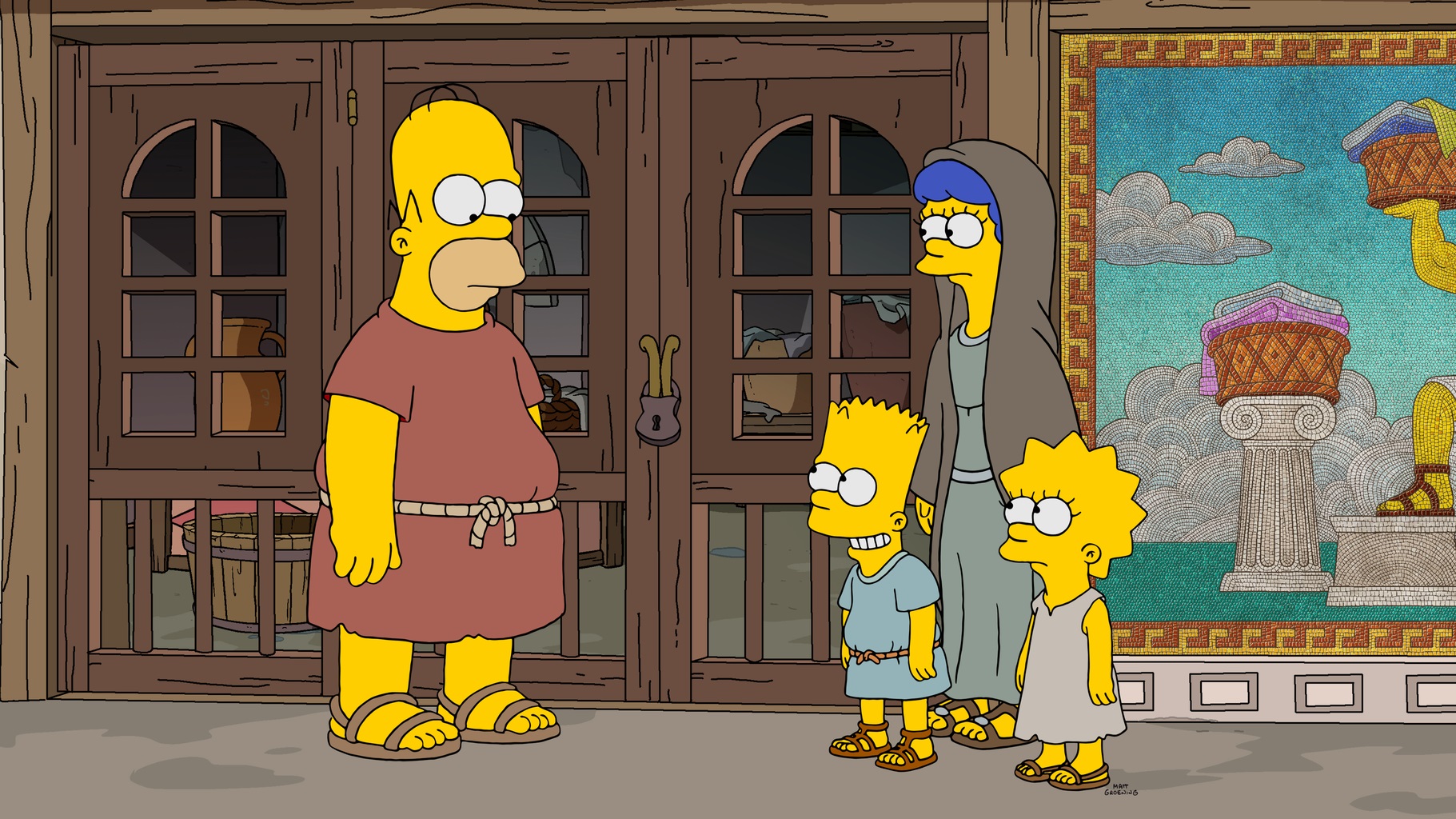 Cast of The Simpsons Season 32
It was announced on 26th June 2020 that white actors would not return to voice non-white characters. Following this, various actors and actresses have not returned to voice certain characters in some shows. Eric Lopez has returned to voice the character of Bumblebee Man. Kumiko has been voiced by Jenny Yokobori instead of Tress MacNeille. The character of Julio was recast to Mario Jose. Kevin Michael Richardson has been replaced by Harry Shearer as Dr. Hibbert. Many other changes have been made to the cast and most of the details are still unknown.
Plot of The Simpsons Season 32
The Simpsons Season 32 has seen Smithers forcing to expose his boss. This causes Mr. Burns to revert to his former tyrannical personality. When the Simpson family visits a museum exhibit on Ancient Rome, Marge chastises a bored Homer for his lack of ambition when he admits to shrinking chances for promotion.