WESTWORLD TO RETURN WITH SEASON 4!
HBO on April 22nd announced the return of our beloved WESTWORLD with its season 4. We are already in the middle of season 3 and cannot wait for more. Original creators of the show Lisa Joy and Jonathan Nolan had recently told  'Variety' magazine that, in order to complete the story and add more details to the experience, they will create at least one more season and if everything goes well (WE HOPE!), many more seasons can come by our delight. "From the Western theme park to the technocratic metropolis of the near future, we've thoroughly enjoyed every twist and turn from the minds of master storytellers Jonathan Nolan and Lisa Joy, We can't wait to see where their inspired vision takes us next."- HBO programming president Casey Bloys.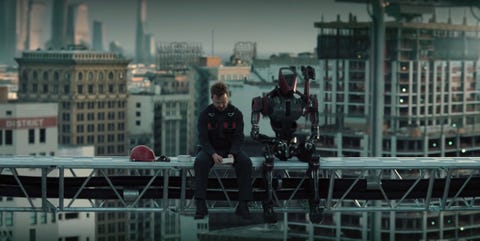 When will WESTWOLRD Season 4 air?
The date hasn't been announced yet, but as per our predictions and looking at the gaps between previous seasons, the next season is likely to premier around 2022. The creators had previously said in an interview that it takes 18 to 20 months for the preparation and pre-production.
What do we expect from season 4 and who'll be
in it

?

No official announcements from team WESTWORLD about the cast or the plot, but it is confirmed that the creators will be the same i.e. Lisa Joy and Jonathan Nolan and we expect that the secrets and stories from Season 1 to be finally uncovered, so it goes that our favorites Evan Rachel Wood (Dolores), Thandie Newton (Maeve), Jeffrey Wright (Bernard), Tessa Thompson (Charlotte), Luke Hemsworth (Stubbs) and Ed Harris (William) will return with their charm and mystery in Season 4. Also, after Season 3 took place in the Real World (Los Angeles), we expect that Season 4 to explore more of the real world in a broader context.
What have we seen so far?
HBO'S original WESTWORLD first aired in 2016 and caught the eye and soul of a modern audience, with a contemporary mix dystopian/utopian era, WESTWORLD explored our conscience with the duality of artificial and conformed intelligence. The tinge of violence made the show more interesting. Based on the 1976 film 'futureworld', it features a wild-west themed amusement park where humans can hunt droids (hosts), the story takes a turn when the hosts develop conscience and rebel against humans and go on a killing spree of dozens of humans in the park. Season 3 features the real world, where Dolores' mission is to Rehoboam which controls humanity's future.