Hunters Season 2: Release Date, Cast, Plot and more!
The sensitive issues needs a lot of courage to be shown on screen. Davil Weil has been able to do that with his first TV show called 'Hunters;. The series is about a group of Nazi hunters in New York City in 1977 and their purpose in life is to crush the cabal of Nazi officials who have been working towards the Fourth Reich. The show made its premiere in February 2020 and received mixed to positive reviews from critics. Critics have praised the series for the premise, action sequences and performances but have been critical towards the inconsistent tone, pacing and historical inaccuracies.
But on the other side, the show has been well-received by the audience. The first season premiered on 21st February 2020 on Amazon Prime Video. The first season had 10 episodes and the running time of each episode was between 57 to 90 minutes. The show was renewed for a second season on August 2020 and fans have been eagerly waiting for the second season to be released on Amazon Prime Video.
Release Date of Hunters Season 2
The first season of Hunters was released on 21st February 2020. The second season was greenlit on 3rd August 2020. Because the pandemic has started to slow down a bit, many shows and movies have resumed their production. But nothing has been confirmed about the second season of Hunters. If the second season has started its filming phase, we can expect it to release sometime in 2021.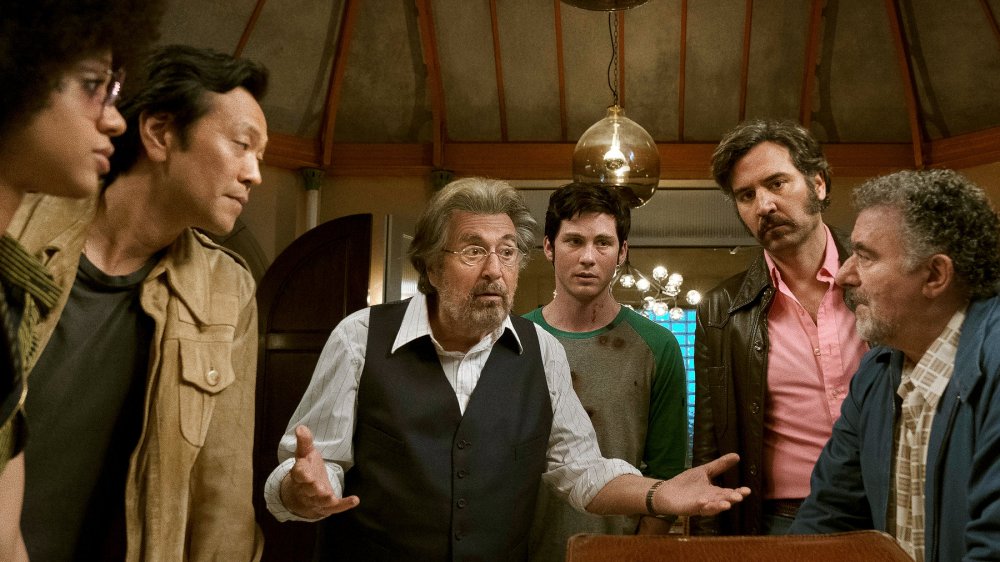 Cast of Hunters Season 2
Logan Lerman portrays the role of a young Jewish man, Jonah Heidelbaum. The series has Lena Olin playing the role of the Colonel/Eva who is the leader of the Fourth Reich. Jerrika Hinton has been playing the role of Millie Morris who is an FBI agent. Other members of the cast are Saul Rubinek, Carol Kane, Josh Radnor, Greg Austin, Tiffany Boone, Louis Ozawa, Kate Mulvany and Dylan Baker. Because Meyer Offerman, played by Al Pacino died in Season 1, we might get to see him only in flashback sequences.
Plot of Hunters Season 2
The second season will get to see the Hunters clashing with the task force of Millie. The motivation and agenda of Sister Harriet will also get explored and Joe's future would be more apparent. We will get to know who is Joe and how Nazis would use him as a destruction tool. Season 2 would take the story of Europe where Jonah and Hunters will be pursuing the Nazi threat. We will also get to know about the future of Travis and Biff Simpson.